In Sullivan & Worcester's most recent quarterly newsletter, the EDGE Advisory, we address one of the major advancements in distributed energy clean-tech, the microgrid. This year has seen major headway in the deployment of hybrid distributed energy resources and microgrids, along with accompanying innovation in financing for these solutions. Several leading players in solar, battery storage and advanced power management automation have announced major investments in new microgrid adaptable technologies.
Expanding sources of financing will be critically important to achieving growth in this emerging sector. However, hybrid distributed generation and microgrid projects raise unique operational, technology and regulatory issues that must be carefully assessed in evaluating and structuring financing. The ability of the financial markets to understand, accept and properly price these factors will impact the pace and breadth of deployment of these technologies.
Financial investors focus on several key gating and due diligence items in evaluating microgrid and hybrid projects. Major considerations include: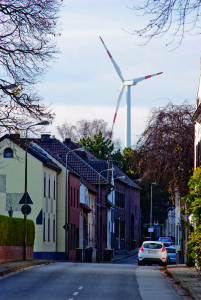 • Resource evaluation and costs—economic returns on these projects are somewhat different than the standard renewable energy installation as microgrids involve an interplay of various technologies to create a small grid eco-system that may involve innovative pricing for maintaining distribution fixed-wire channels, regulatory overlay and cyber-security concerns.
• Power control technology assessment—advanced software controls are necessary to deploy multiple, and sometimes diffuse, generation sources to meet grid demand. Additional cyber-security measures may become a compulsory added cost feature.
• Portfolio aggregation—financing a microgrid entails an aggregation of assets that may be attractive to investors as a grid system may be pooled into a yieldco structure.
• Valuation of grid services—the public benefit of supplementing the macrogrid for added services like demand management may be difficult for PSCs to quantify, but may allow for opportunities for utility partnerships and perhaps supplemental income to power generation for investors.
• Valuation of grid resilience and security functions—the added resiliency and security benefits may be difficult to quantify. Valuation metrics need to be developed to determine the overall macrogrid public benefit that added energy security provides.
Microgrids present complex regulatory issues, as they involve the erection of wires, substations, conduits and other facilities that require rights of way, easements and interconnection to the larger grid. Unlike utilities, private microgrid owners do not enjoy the powers of eminent domain. Nor can they "rate base" their investments like utilities. Microgrids should be incorporated in a manner to avoid redundancies and overlaps with utility planning and facilities. Other obstacles include lack of an existing regulatory framework, unclear safety standards, utility opposition and permitting delays. With respect to utility opposition, three factors can be particularly problematic: (1) excessive fixed and stand-by charges; (2) interconnection barriers; and (3) restrictions on rights to sell back to the grid.
Financing frameworks for hybrid distributed energy and microgrid projects present unique considerations and may require time to gain acceptance by money center banks and other financial institutions. Leasing, shared savings, and portfolio models can borrow from existing approaches used for single-technology solar and wind transactions. Developers and investors looking at particular states or projects also should identify existing programs seeking to establish standard rules and procedures for addressing the regulatory issues cited above. To the extent such efforts are in process, there may be opportunities to shape the standards and ultimately to optimize prospects.
For other insights on microgrids and the future of distributed energy please see our EDGE Advisory for a full report.