EPA Steps into the Mix While States Continue Swift Action in Light of Potential Health Risks
By: Jeffrey Karp and Kevin Fink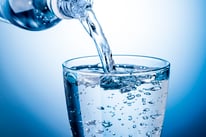 In a prior posting, we noted the proliferation of state legislative and regulatory activity involving Per- and polyfluoroalkyl substances (PFAS), a class of man-made chemicals used for over 70 years in a variety of products, such as nonstick cookware, firefighting foam, waterproofing and stain-resistant coatings, and in industrial manufacturing. Measured concentrations of legacy PFAS chemicals are stable and do not degrade very rapidly in the environment. PFAS like perfluorooctanoic acid ("PFOA") and perfluorooctane sulfonate ("PFOS") in groundwater and drinking water sources have been associated as possible links to negative impacts on human health, including decreased fertility rates, increased risk of certain cancers and impaired immune system function.
At the federal level, in 2016 EPA issued an advisory under the Safe Drinking Water Act ("SDWA") that recommended lifetime safe levels for PFAS in the bloodstream of 70 parts per trillion ("ppt"); however, in recent years that advisory appears to be outpaced by the science.[1] More recently, on February 14, 2019, EPA released a PFAS Management Plan ("Plan"), which outlines a series of actions -- "priority," "short-term" and "long-term." Noteworthy, priority actions include proposing by late 2019 a national drinking water regulatory determination for PFOA and PFOS (likely a Maximum Contaminant Level ("MCL")) under the Safe Drinking Water Act ("SDWA"), and continuing the regulatory development process for listing PFOA and PFOS as hazardous substances under the Comprehensive Environmental Response, Compensation, and Liability Act of 1980 ("CERCLA" or "Superfund").[2]
The inclusion of these priority actions in the Plan appear to be an about-face from earlier reports that EPA did not intend to address PFAS through national standard-setting, but rather would leave regulation of PFAS to the states. Nonetheless, concerns have been expressed that the Plan fails to include the broader family of PFAS chemicals, and lacks firm timetables for remediation of PFAS in groundwater and listing the PFAS family of chemicals as hazardous substances.[3]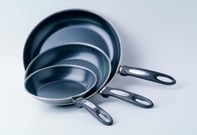 In the absence of immediate federal action to address growing concerns about PFAS in drinking water systems, states have and will continue to fill the void. For example, initially, Massachusetts followed EPA's 2016 guidance. However, the Massachusetts Department of Environmental Protection recently held hearings on a proposal to impose more stringent standards for five PFAS chemicals: PFHpA, PFNA, and PFHx as well as PFOA and PFOS. These chemicals primarily were used in the production of food packaging, common household products including stain-resistant fabrics and nonstick cookware and firefighting foam. The Department plans to promulgate new, more stringent limits for these chemicals in Spring 2019.
In September 2018, New Jersey promulgated a drinking water MCL of 13 ppt for perfluorononanoic acid ("PFNA"), a PFAS used in the manufacture of high performance plastics. The rule also requires public community and public nontransient noncommunity water systems to monitor for PFNA beginning in the first quarter of 2019. Information regarding PFAS also must be included in the consumer confidence report that public community water systems issue each year about the quality of their water systems.
Vermont has issued a health advisory for groundwater and drinking water, with a limit of 20 ppt for five PFAS: PFOA, PFOS, PFHxS, PFHpA and PFNA. New Hampshire, which currently enforces a limit of 70 ppt for PFOA and other PFAS, recently proposed a new standard of 38 ppt for PFOA and 23 ppt for PFNA.[4]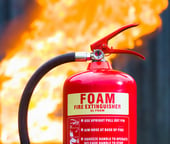 In addition to state regulatory activity, state legislators also have begun to propose bills to limit PFAS exposure. To date, 29 states are considering more than 100 laws, which include banning PFAS in food packaging[5] and firefighting foam, and establishing MCLs for a variety of PFAS in drinking water.
Although use of PFAS chemicals in manufacturing has decreased with heightened public awareness of their potential harm and expanding state regulation, PFAS continue to persist in the environment. With EPA's recent arrival on the scene with a broad and fairly detailed PFAS Management Plan, potentially affected companies now must stay abreast of both pending federal action, and rapidly evolving state regulatory and legislative initiatives that are following differing approaches to address risks from a variety of PFAS contaminants.
Jeffrey Karp is of counsel and Kevin Fink is a former law clerk with Boston-based law firm Sullivan.
[1] In 2018, the federal Agency for Toxic Substances and Disease Registry ("ATSDR") recommended lifetime exposure levels of 7 ppt for PFOS and 11 ppt for PFOA in drinking water.
[2] The Agency stated that the listing of PFOA and PFAS as hazardous substances was initiated in 2018 and is ongoing. In a prior posting, we discussed a bipartisan bill introduced in the House of Representatives in early 2019 that would require EPA to conduct a rulemaking within a year of enactment to regulate PFAS as hazardous substances.
[3] The Plan primarily focuses on regulating PFOA and PFOS, while stating that more research is needed on other PFAS chemicals, which some states already have determined also require regulation.
[4] New Hampshire Chapter Laws 345 of 2018 authorized NH Dept. of Environmental Services (NHDES) to consult with the NH Dept. of Health and Human Services to initiate a rulemaking to adopt MCLs for PFOA, PFOS, PFHxS and PFNA by January 1, 2019. While New Hampshire initially has adopted an MCL for PFOA and PFOS of 70 ppt, the 2018 law also requires NHDES to reassess these standards, as well as adopt MCLs for PFHxS and PFNA.
[5] PFAS used in food packaging have been linked to cancer and organ damage due to migration of the chemicals in the packaging from the wrappers into the food.