By Jeffrey M. Karp and Edward Mahaffey
This posting provides an update on PFAS developments involving federal legislative and regulatory activities.
Congress
On November 6, 2019, a panel of experts at a congressional briefing sponsored by the Endocrine Society and the NIH's National Institute of Environmental Health Sciences warned that PFAS may contribute to obesity, osteoporosis, and thyroid dysfunction, while acknowledging that more study is needed of possible links.[1] The briefing reflected a continuing congressional interest in potential PFAS health impacts, as seen in the 13 PFAS-related bills approved by the US House of Representatives' Subcommittee on Environment and Climate Change,[2] as well as the inclusion of funding for PFAS-related activities on military bases in House[3] and Senate[4] appropriation bills.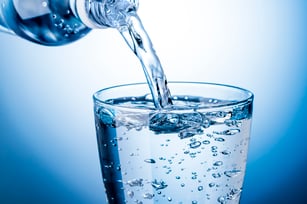 As of November 18, 2019, no further action has been taken on any of these bills. However, at the request of members of Congress the Defense Department's Inspector General agreed to examine the military's use of PFAS in materials such as firefighting foam,[5] and to complete the investigation by January 2020.[6]
U.S. EPA
In September 2019, U.S. EPA distributed a total of $6 million under its STAR (Science to Achieve Results) program[7] to eight organizations to study the environmental impacts of PFAS in waste streams.[8] One of the grant recipients, the Sustainable Materials Management Research Lab at the University of Florida, is studying PFAS inputs and effects on landfills.[9] According to the lead researcher, environmental engineering professor Timothy Townsend,[10] the study's purpose is "to better understand which components of waste streams are providing the greatest PFAS inputs to landfills, if and how much of the PFAS chemicals are retained or transformed in the landfill, and what methods of PFAS treatment are most effective."[11]
Moreover, U.S. EPA has commenced an evaluation of five PFAS compounds[12] through a regulatory program called Integrated Risk Information Systems (IRIS) Assessments. IRIS is an EPA-maintained database intended to provide "consistent information on chemical substances for use in risk assessments, decision-making and regulatory activities."[13] On November 6, 2019, in connection with its IRIS Assessments of the five PFAS chemicals, U.S. EPA issued a Systematic Review Protocol, which "includes a summary of: 1) why these PFAS were prioritized for evaluation; 2) a description of the objectives and specific aims of the assessments; 3) draft PECO (Populations, Exposures, Comparators, and Outcomes) criteria; and 4) identification of key areas of scientific complexity."[14] Following a 45-day public comment period, draft assessments for each of the five chemicals will be prepared. It is anticipated that the data collected also will be useful to U.S. EPA in conducting its ongoing investigation of PFAS compounds under the agency's PFAS Action Plan[15] and, perhaps, to states to help inform the levels at which they set PFAS regulatory standards.
U.S. FDA
On October 31, 2019, the U.S. Food and Drug Administration (FDA) reported issuance of a scientifically validated testing method for 16 PFAS compounds in a variety of food groups.[16] These food groups include bread, lettuce, salmon, milk, and cheese.[17] The sources of PFAS compounds found in the various food groups may include landfill leachate, stormwater runoff, airborne particulates, and releases to soil, groundwater and surface water, as well as the use of PFAS as a component in producing food packaging and non-stick cookware. The FDA-validated test methodology establishes a method detection limit (MDL) for each food group tested.[18]
Conclusion
The ongoing research and investigations of PFAS health effects may provide an impetus for federal legislative and/or regulatory actions, although the scope of any such future actions still remains unclear. However, in the absence of significant federal initiatives, aggressive state level regulation as well as pursuit of lawsuits by state attorneys general and municipal governments can be expected to persist.
[1] https://www.healio.com/endocrinology/bone-mineral-metabolism/news/online/%7Bb8a4c98b-26c1-4719-9d66-a88f742addf3%7D/experts-warn-pfas-endocrine-disrupting-chemicals-may-drive-obesity-osteoporosis.
[2] "Markup of 15 bills, Subcommittee on Environment and Climate Change (September 26, 2019)," https://energycommerce.house.gov/committee-activity/markups/markup-of-15-bills-subcommittee-on-environment-and-climate-change; Frank Pallone Jr., Memorandum from Chairman Pallone to the Subcommittee on Environment and Climate Change (Sept. 24, 2019),
https://docs.house.gov/meetings/IF/IF18/20190926/110047/HMKP-116-IF18-20190926-SD013.pdf.
[3] https://www.law.nyu.edu/centers/state-impact/press-publications/research-reports/pfas-federal-legislation
[4] Id. See also https://www.congress.gov/116/bills/s2580/BILLS-116s2580rs.pdf.
[5] https://thehill.com/policy/energy-environment/465937-inspector-general-to-review-dods-use-of-pfas.
[6] Id.
[7] See https://www.epa.gov/sites/production/files/documents/star-fact-sheet.pdf.
[8] For the full list, see https://cfpub.epa.gov/ncer_abstracts/index.cfm/fuseaction/recipients.display/rfa_id/643/records_per_page/ALL.
[9] https://www.epa.gov/newsreleases/epa-awards-university-florida-898668-funding-research-potential-environmental-impacts.
[10] https://www.eng.ufl.edu/newengineer/essie/uf-engineering-hopes-to-curb-harmful-chemicals-in-landfills-with-epa-grant/.
[11] Id. Leachate from landfills is a contributing source of PFAS to environmental receptors such as soil, surface water, and groundwater. See https://www.epa.gov/research-grants/practical-methods-analyze-and-treat-emerging-contaminants-pfas-solid-waste-landfills.
[12] The five compounds are: perfluorobutanoic acid (PFBA), perfluorohexanesulfonate (PFHxS), perfluorohexanoic acid (PFHxA), perflorononanoic acid (PFNA), and perfluorodecanoic acid (PFDA).
[13] https://cfpub.epa.gov/ncea/risk/recordisplay.cfm?deid=2776.
[14] "Systematic Review Protocol for the PFAS IRIS Assessments," https://cfpub.epa.gov/ncea/iris_drafts/recordisplay.cfm?deid=345065.
[15] US. EPA's PFAS Action Plan (February 2019), https://www.epa.gov/sites/production/files/2019-02/documents/pfas_action_plan_021319_508compliant_1.pdf.
[16] https://www.fda.gov/food/cfsan-constituent-updates/fda-makes-available-testing-method-pfas-foods-and-final-results-recent-surveys.
[17] https://www.fda.gov/media/131510/download, 17.
[18] Id. The newly established MDL(s) are the level(s) at which PFAS can be reliably measured over repeated testing. Under the FDA's protocol, PFAS concentrations in a food group that are below an MDL will no longer be reported as having a detectible level of PFAS.