By Leonard Miller and Jeffrey Karp
Dr. Frances H. Arnold, a chemical engineering professor at Caltech, has been awarded the 2018 Nobel Prize in Chemistry for her work on biofuels and pharmaceuticals. But she also is the inspiration for and a partner in a company trying to make pest control sustainable with synthetic biology. In 2013, Dr. Pedro S. Coelho, the company's co-founder, along with Dr. Arnold and another scientist, started Provivi, which seeks to cost-effectively make pheromones that farmers can use to draw insects away from crops and prevent them from finding each other to mate.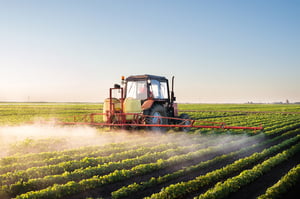 At the core of Provivi's business is its skill in manipulating biocatalysts to produce useful chemicals that are elsewise difficult to make. Initially, Dr. Coelho, who is from Brazil, was so confident in the technology that he thought the business model would take care of itself. When the start-up hit some snags, Dr. Coelho consulted with Sullivan & Worcester's pesticide attorneys to learn about the US industry. The firm's lawyers spoke with Dr. Coelho several times and visited the company's lab in Santa Monica, California, in order for Dr. Coelho to better understand the US pesticide industry. With the recent announcement of the Nobel Prize winners, we take pride in having assisted a company applying Dr. Arnold's work to biobased insect pheromones.