Really? According to the website created by Tomahawk Exploration LLC (Tomahawk), in connection with its Initial Coin Offering (ICO) for its Tomahawk tokens (TOM), the ICO represented "a substantial investment opportunity . . . capable of producing significant risk-adjusted rates of return."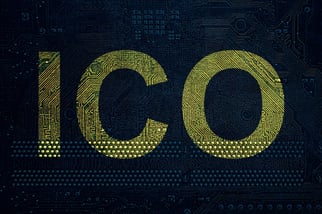 Once again, the U.S. Securities and Exchange Commission (SEC) had no choice but to remind the world that ICO issuers cannot act with impunity and that fraud is, well, fraud. On August 14, 2018, the SEC issued a Cease and Desist Order to Tomahawk (Order) in connection with its ICO that initially took place between July and September of 2017. Tomahawk sought to raise $5 million through the sale of TOM tokens to fund the cost of drilling oil wells. According to Tomahawk's whitepaper, TOM tokens were "directly backed by oil production" and gave their holders an option to convert into Tomahawk equity at a later date. The SEC had no trouble concluding the tokens constituted "investment contracts" and were thus securities, but the Order gives us more than that.
The SEC found that Tomahawk and its founder David Thompson Laurance violated U.S. securities laws in two ways: first, offering and selling TOM tokens, which were securities, without complying with U.S. securities laws; and second, making materially false and misleading statements in the offering documents. Laurance was fined and banned for life from acting as an officer or director in companies issuing certain kind of securities.
Our three takeaways:
Misleading statements are never okay
The SEC has limited resources and understandably goes after blunt fraud cases instead of cases involving only ignorance or negligence. In connection with offering the TOM tokens, Tomahawk stated that it had acquired a lease for an oil drilling project in Kern County – but apparently it never had any lease in Kern County. Its website claimed that Tomahawk's principals were "successful citizens with flawless backgrounds" – the founder Laurance had a criminal conviction for conduct relating to securities offerings and personal bankruptcies. Further, the website and whitepaper falsely asserted its production estimates were "risk-adjusted" (but they were not) and that the "odds of finding oil is almost a mute-point [sic]."
Takeaway: Don't lie. Don't make unsupportable promises. Don't mislead. Don't make material omissions. By now, every ICO issuer should know these fundamental tenets of proper behavior. Unfortunately, there are still too many bad actors in the ICO space. However, even well-intended ICO issuers should be extremely careful in preparing their marketing materials and never promise future profits or exaggerate the background of the team – let alone make materially false or misleading statements.
Bounty campaigns may constitute sales of securities
Interestingly, in the end Tomahawk abandoned the ICO after a few months in without selling any tokens or raising any money. However, the SEC found its bounty campaign to constitute a sale and offer of securities. Tomahawk distributed 80,000 TOM tokens as bounties in exchange for marketing efforts, such as making requests to list the token on trading platforms, promoting the token on blogs and other online forums like Twitter or Facebook, and creating professional picture file designs, YouTube videos or other promotional materials. The SEC concluded that Tomahawk received value in exchange for distributing these bounty tokens.
The SEC concluded that in bounty campaigns a sale can happen even without any virtual or fiat money changing hands when a token issuer "receives some real benefit" in exchange for tokens. As the SEC noted, "[t]he lack of monetary consideration for 'free' shares does not mean there was not a sale or offer" pursuant to U.S. securities laws. Even a gift in the form of a security might constitute a sale under U.S. securities laws if the donor receives some sort of real benefit.
Token issuers should understand that in bounty programs they may receive value in exchange for bounty token distributions, for example, in the form of online marketing, promotion of the ICO on blogs and other online forums.
Takeaway: If your token is a security, a bounty campaign still requires securities law compliance.
Future equity rights count
Potential buyers of TOM tokens were told that TOM Tokenholders would have an option to convert TOM tokens into equity of Tomahawk. According to the SEC, even if TOM tokens had not been considered to be investment contracts, they were nevertheless securities under U.S. securities laws because they constituted "an option, or privilege on any security." As the SEC noted, TOM represented a right to equity shares in Tomahawk, including a return based on Tomahawk's profits.
Takeaway: If your token includes any right or option to acquire securities in the future or converts into a security in the future, it's a security now. This is true even if the conversion right is free.
Why Tomahawk?
Tomahawk was an easy case for the SEC. First, Tomahawk did not raise any funds with the ICO so the SEC did not have the practical problem of how to refund the proceeds. Second, TOM tokens were lightly traded and recent best bids appeared to be far below a penny which made the fallout easier from the SEC's perspective. Third, the founder, Laurance, had a prior criminal conviction for conduct relating to securities offerings and spent time in jail for, among other things, providing false information to the SEC. Fourth, the case combines more than one securities law violations: a sale and offer of unregistered security tokens and fraud. Lastly, some of the same concerns raised by the SEC at the end of last year in its Munchee Inc., Cease and Desist Order were once again present with Tomahawk.
***********************************
Take a look at Tomahawk's slogan "Tomahawkcoin: Buy it Once… it will Pay you Twice." No wonder the company and founder found themselves in hot water. All these factors made Tomahawk a good example for the market for what not to do.
Takeaway: Do not be an easy target. Sell your tokens in compliance with the securities laws. Be extra careful with statements in your whitepaper, website and sale documents.
Authors: