Once upon a time, a college degree was a true bargain: Four years of tuition cost about the same amount as a fancy new automobile, and pretty much set you up for life. Today, the price of that same college degree has sky-rocketed: The full-in cost of a college degree is now closer to the cost of a new house, and the size of the student loan has grown from a car loan to a mortgage. Every parent still wants to send a child to college, but the affordability factor is daunting and getting worse. Fortunately, there are smart, savvy ways to manage the looming costs of college – but they are not necessarily intuitive or easy to identify.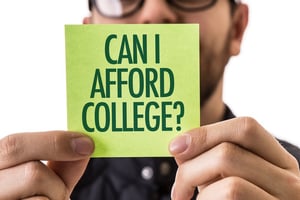 In my outline below, which I presented at a recent Tax Briefing, I discuss:
Gaining entry to elite colleges — statistics on recent admission rates, differences between early admission versus early decision programs, a discussion on the importance of SAT subject tests, a review of essay submissions and strategies, and a discussion of how parental legacy can play a positive role
Putting together a strategy for admissions
Athletic Scholarships — points of emphasis on how to prepare and then apply for this important form of college aid
Projecting college costs and corresponding saving patterns
How to use college as a springboard to develop financial literacy for your teenager
The effective use of student loans for children when post-graduate work is likely and the loans are not necessarily needed
The importance of creating a Power of Attorney and Health Care Proxy for your college student.