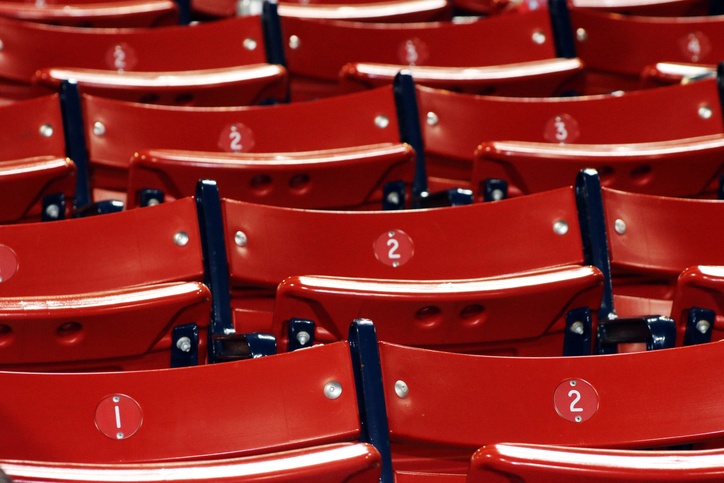 My buddy Darren from Australia is a die-hard sports fan who loves rugby, soccer, Australian rules football, and all the other interesting and slightly violent sports that are so popular Down Under. Since moving to the U.S., Darren has even developed an affinity for baseball, although he is not entirely sure of the rules.
Darren, simultaneously a committed sports fan and a neophyte to the national pastime, put it best this morning:"Baseball in the playoffs is just completely different than in the regular season."
No kidding, Sherlock!
The Red Sox game on Wednesday, won by the Red Sox 8 to 6, was beyond a nail-biter: I don't have any fingernails, toenails, or three-penny nails left in the house this morning, after the gripping ebb-and-flow of heroic performances on both sides, culminating in the amazing symmetry of the 9th inning, which witnessed bases-loaded two-out diving catches by the Houston right fielder, Josh Reddick, and the Red Sox left fielder, Andrew Benintendi, the latter grab literally a case of seizing victory from the maw of defeat.
In the playoffs, every single pitch counts; every managerial decision is scrutinized; every umpire's call is exalted, exclaimed, examined and autopsied. Already, this series has produced one of the most controversial calls in all of baseball history, when Umpire Joe West called fan interference, and an out, on a ball hit by José Altuve into the right field stands, which Mookie Betts almost certainly would have caught but for interference by Houston fans. The technical rule is that fans cannot reach onto the field of play, but that, once the ball goes beyond the vertical wall, Betts and his glove are fair game.
West called inference immediately on the field, and frankly if you watched the play in real time, it looked like the Houston fans reached down and interfered with Betts. The ultra slo-mo replays were less clear whether the interference occurred on the field, exactly over the wall, or beyond the wall, but the replay rule is that the call in the field stands unless the video replays are conclusive and they were emphatically NOT conclusive to my tutored (albeit highly biased) eye.
Doesn't matter.
We won.
With last night's win, it's onto the World Series.
Go Sox!