From Tuesday 4th to Thursday 6th September 2018, ITFA, the International Trade and Forfaiting Association, a worldwide trade association for companies, financial institutions insurers and intermediaries engaged in trade and forfaiting, hosted its 45th Annual International Trade and Forfaiting Conference in Cape Town.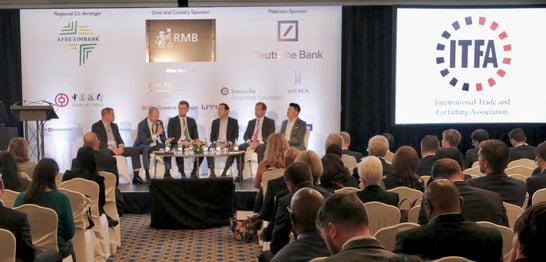 The 'topical and cutting-edge programme' brought together 200+ delegates from all around the world including bankers, financiers, insurers and fintech companies - for three days of debate, meetings and networking to discuss and examine African, international and industry issues and developments.
Sean Edwards, chairman of ITFA kicked off the conference, followed by Jean Craven of Barak Fund Management talking about how they find investment opportunities in Africa.

There was much focus on the development of fintech solutions in trade finance with demonstrations and discussions and a panel session moderated by Andre Casterman of INTIX and Tradeteq.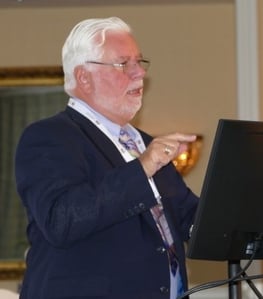 Other sessions covered credit insurance, forfaiting in Africa, supply chain finance and the new accounting standard IFRS 9.
Geoff Wynne (left)
Together with Paul Coles, Chairman of the Market Practices Committee, HSBC Bank plc (pictured below), we presented "The BAFT MRPA reloaded – the revised BAFT – ITFA Master Participation Agreement (MPA)," an in-depth look at the updated MPA - the key changes to ensure that it meets the modern-day requirements of the industry. In the session, we also took the delegates "behind the scenes" with a look at the thinking behind the changes.
Please see the separate blog post regarding the ITFA MPA update "Major Update to the English law Master Participation Agreement" for further details.
ITFA's website can be accessed here and BAFTs here.
(All Photo Credits: Evelyne Wynne)