By Hannah Fearn
I recently had the pleasure of attending the 2019 BAFT Europe Bank to Bank Forum in London. The well-attended event included many highly informative panel talks covering a range of topics, but with a particular focus on the future of trade finance.
Highlights included a discussion on the challenges facing the digitisation of trade (including legal and regulatory hurdles) and insights into how banks manage liquidity in the era of instant payments. BAFT took advantage of technology to make the sessions as interactive as possible, with delegates able to use their phones to participate in live polls and Q&As.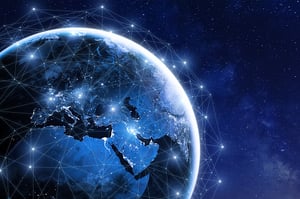 Given the timing of the conference, with the Brexit Withdrawal Agreement vote taking place on the second evening of the three day event, it was inevitable that Brexit would be a hot topic. On Wednesday morning there was a panel of experts tasked with explaining the consequences of the defeat and fielding numerous questions from the very international audience.

All in all it was an interesting and thought-provoking event, with plenty of opportunities to learn as well as to network with trade finance colleagues.

Sullivan is involved in a number of BAFT initiatives, particularly in the new English law BAFT Master Participation Agreement (MPA), launched in August 2018. S&W is also advising BAFT on the updated New York law BAFT MPA, which is due out towards the end of the first quarter of 2019.

Details of the 2019 BAFT Europe Bank to Bank Forum programme can be found at BAFT.org.