Hello, and welcome to Sullivan's newest blog, Talking Trade Finance.
The blog will feature industry insight and analysis from our market-leading, London- and New York-based Trade & Export Finance Group.
Our multi-disciplinary team will provide in-depth insight and commentary on trade finance related topics, including: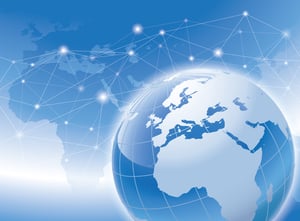 Trade and export finance
Receivables financing
Project finance
Asset finance
Securitization
Securities law
Insurance
Tax
Compliance issues, and
Dispute resolution
As with our popular Trade Finance Breakfast Seminars held monthly in London, we hope you'll find our new blog to be an additional useful resource.
On the right hand margin, beneath the "Meet the Editor" section, you will be able simply to subscribe to the blog and receive instant, daily, weekly or monthly updates on our posts, direct to your inbox.
If you have any questions about the blog or the topics discussed, we would encourage you to get in touch. Likewise, if you have any ideas for topics you may like to see covered, please let me or any of my colleagues know.