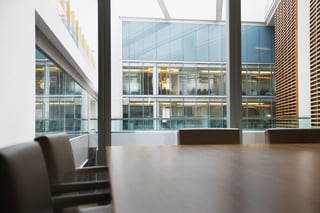 A Sullivan team represented Select Income REIT (Nasdaq: SIR) in its underwritten public offering of $350 million of 4.25% senior unsecured notes due May 15, 2024. SIR expects to use the net proceeds from this offering to repay amounts outstanding under its revolving credit facility and for general business purposes.
The offering press release can be viewed here.
The Sullivan team included Benjamin Armour, Howard Berkenblit and William Curry.
Sullivan is a leading corporate law firm advising clients ranging from Fortune 500 companies to emerging businesses. With more than 175 lawyers in Boston, London, New York and Washington, D.C., the firm offers services in a wide range of areas, including corporate finance, banking, trade finance, securities and mutual funds, litigation, mergers and acquisitions, intellectual property, tax, real estate and REITs, private equity and venture capital, bankruptcy, environment and natural resources, climate change, renewable energy and water resources, regulatory law, and employment and benefits. For more information please visit www.sullivanlaw.com