Massachusetts Proposes New PFAS Regulations as States Tackle Contamination
By: Jeffrey Karp, Victor Baltera, Aaron Staudinger, and Maxwell Unterhalter
As in previous postings, we discuss recent state regulatory initiatives aimed at addressing groundwater and drinking water contamination by per- and polyfluoroalkyl substances ("PFAS"). PFAS are a group of synthetic chemicals that have been used widely in consumer and industrial products since the 1940s. Major applications have included coatings for paper and cardboard packaging products, carpets, textiles with water and oil repellency, non-stick surfaces, and firefighting foams. Due to their chemical structure, PFAS stay in the environment for a long time and do not degrade easily. PFAS have been detected in air, surface water, groundwater, drinking water, and soil.[1] They even have been found in grocery store items, such as meat, fish, dairy, and prepared chocolate-cake.[2] The widespread use and persistence of PFAS in the environment, together with growing evidence that low-level exposure may lead to adverse health effects, has increased concerns about safe levels of human exposure to PFAS.[3] In response, many more state and, to a lesser extent, federal initiatives have been undertaken to regulate PFAS. As discussed below, recently the Massachusetts Department of Environmental Protection (the "MassDEP") has proposed to regulate PFAS within the framework of the Commonwealth's Massachusetts Contingency Plan.
Massachusetts Update
On April 24, 2019, MassDEP proposed adding six PFAS chemicals to the MCP's Oil and Hazardous Materials List. If promulgated, this proposed amendment would set one of the most stringent PFAS clean-up standards in the nation. The new standard would establish a 20 parts per trillion (ppt) limit for six PFAS chemicals, individually or in sum[4] for both groundwater and soil, in areas where groundwater currently is used or in the future may be used for drinking. The proposed PFAS limit in groundwater (GW-1) areas is significantly more stringent than U.S. EPA's 2016 Lifetime Drinking Water Health Advisory of 70 ppt for PFOA and PFOS ("U.S. EPA's Health Advisory"), and would substantially increase the number of properties requiring MCP assessments. Other, less stringent, standards would apply to PFAS in non-potable waters. The six PFAS compounds are: Perfluorodecanoic Acid (PFDA), Perfluoroheptanoic Acid (PFHpA), Perfluorohexanesulfonic Acid (PFHxS), Perfluorononanoic Acid (PFNA), Perfluorooctanesulfonic Acid (PFOS), and Perfluorooctanoic Acid (PFOA). Together with the clean-up standards, MassDEP's proposal includes reportable concentrations for PFAS releases.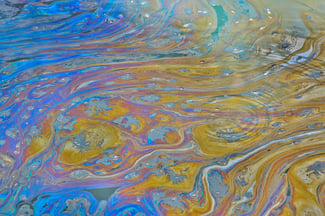 MassDEP has proposed the PFAS regulations within the context of the Massachusetts Contingency Plan, 310 CMR 40.0000 et seq (the "MCP"),[5] which was promulgated under M.G.L. c. 21E. The MCP establishes criteria for the types and magnitude of contaminant releases that must be reported, and procedures for conducting site characterization, risk assessments, and site remediation of such contaminants. Under the MCP, land owners and other responsible parties must assess the risk of harm posed by a contaminated property to health, safety, public welfare, and the environment using one of three alternative methods: Method 1 provides for a comparison of site contaminants to generic risk-based cleanup standards; Method 2 modifies Method 1 to include a fate and transport analysis of the contaminants (e.g., how the contaminants act and travel in the environment); and Method 3 involves a site-specific risk assessment focused on cumulative hazards. MassDEP also proposes to clarify the process for calculating toxicity values for PFAS and other chemicals when conducting a Method 3 site-specific risk assessment. In cases where toxicity values are not adopted by MassDEP, the proposed MCP amendments stipulate that preferential consideration be given to the values listed in U.S. EPA's Integrated Risk Information System database.
In conjunction with the proposed MCP revisions, MassDEP also has begun the process to propose a Maximum Contaminant Level (MCL) of 20 ppt for the summed concentration of the six PFAS compounds in drinking water.[6] Since June 2018, MassDEP has recommended that consumers in sensitive subgroups—such as pregnant women, nursing mothers, and infants—not consume drinking water with PFAS levels above 70 ppt and that public water suppliers take steps to lower the concentrations of five[7] PFAS compounds, individually or in combination, to below 70 ppt.[8] This recommendation was predicated on U.S. EPA's Health Advisory and additional data that suggested PFNA, PFHxS, and PFHpA exposure could similarly produce adverse health effects.[9]
MassDEP's current consideration of 20 ppt for the summed concentration level of the six PFAS compounds— PFOA, PFOS, PFNA, PFHxS, PFHpA, and PFDA—for both the MCP and a drinking water MCL is based on recent recommendations made by MassDEP's Office of Research & Standards (the "ORS"). The ORS concluded that the PFAS limits should be adjusted downwards from 70 ppt as a result of additional data that suggests potentially adverse health responses to PFAS compounds at exposure levels lower than that of the U.S. EPA's Health Advisory. The ORS also recommended that the additive approach to PFAS limits should incorporate the six PFAS compounds based on its finding that additive toxicity across those compounds is likely to occur.[10]
The comment period on MassDEP's proposed PFAS rules end on July 19, 2019, and the Agency may implement the new regulations as early as Fall 2019.[11]
Recent Study Spurs Additional State Regulation
A recent study conducted by the Environmental Working Group ("EWG"), a Washington, D.C. nonprofit, and Northeastern University's Social Science Environmental Health Research Institute, identified the presence of PFAS in 610 locations, including drinking water systems, across 43 states.[12] This data has spurred additional states to address the potential risk of harm from PFAS.
For example, the New Mexico attorney general recently demanded that the Air Force close a publicly accessible lake at a base, stating that the concentration of PFAS chemicals in the lake pose a serious public health risk.[13] The attorney general also filed suit to compel the Air Force to fund the cleanup of PFAS contamination at two bases in New Mexico, although the Air Force is challenging the state's authority to dictate such measures.[14]
Michigan, with 192 sites, was identified in the EWG study as having the most PFAS-contaminated locations. In the meantime, Michigan officials have conducted their own survey and identified more than 11,000 sites where PFAS was used and contamination may be an issue.[15] The state attorney general recently requested assistance from private practitioners and law firms with experience and resources to pursue claims on the state's behalf seeking to hold 3M Company and other PFAS manufacturers liable for the widespread PFAS contamination.[16] Recently, Pennsylvania announced a plan to test hundreds of drinking water systems, after identifying nearly 500 systems located within a half-mile of potential sources of PFAS contamination.[17] Similarly, the Washington Department of Ecology is planning to test several hundred water systems and to develop an action plan and standards for addressing PFAS contaminants.[18]
Other states have banned sources of PFAS contamination. For instance, Colorado has banned the use of firefighting foams that contain PFAS for non-emergency training purposes, with a complete ban on the sale of foams beginning in August 2021.[19] Washington has enacted legislation that will enable its Department of Ecology to ban the use of PFAS in any consumer product or its packaging.[20] In addition, at least nineteen states across the country are considering imposing some form of PFAS regulation.[21]
Federal Update
On April 25, 2019, the U.S. EPA released Draft Interim Recommendations for Addressing Groundwater Contaminated with PFOA and PFOS ("Draft Guidance").[22] The Draft Guidance provides recommendations on screening levels to determine whether identified contamination warrants further investigation and preliminary remediation goals to inform site-specific cleanups that are based on the U.S. EPA's Health Advisory.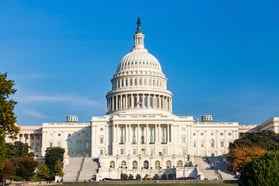 The increased nationwide concern with PFAS also has generated a bevy of recent Congressional legislative proposals. In 2019, thirteen bills have been introduced in the House of Representatives,[23] with another six introduced in the Senate.[24] Both the House Committee on Energy & Commerce and the Senate Committee on Environment and Public Works held hearings in mid-May 2019 to discuss approaches for addressing PFAS. Experts and community members from affected areas of the country testified at the hearings. Notable among the pending bills are those requiring: U.S. EPA to list PFAS as a hazardous substance under the Comprehensive Environmental Response, Compensation, and Liability Act of 1980 ("CERCLA" or "Superfund");[25] the U.S. Geological Survey to perform a nationwide survey of PFAS contamination in water and soils;[26] U.S. EPA to establish nationwide MCLs for PFAS in drinking water;[27] and the inclusion of PFAS in the Toxics Release Inventory program.[28]
Conclusion
The heightened concern about the potential negative impact of PFAS on public health and the environment has increased pressure on legislatures and regulators to act. While U.S. EPA has issued a PFAS action plan and Draft Guidance, and Congress is considering a multitude of bills, institutional constraints make it difficult for the U.S. Government to move quickly to address the problem. Massachusetts's proposed PFAS regulations are among the most aggressive of the state initiatives and highlight an increasing willingness among states to fill the void by regulating this group of ubiquitous chemicals.
[1] See https://www.atsdr.cdc.gov/toxprofiles/tp.asp?id=1117&tid=237
[2] See https://www.pbs.org/newshour/health/fda-food-testing-finds-contamination-by-pfas-and-other-forever-chemicals
[3] See https://www.epa.gov/sites/production/files/2019-02/documents/pfas_action_plan_021319_508compliant_1.pdf.
[4] See https://www.mass.gov/files/documents/2019/05/03/2019-04-24%20Proposed%20PFAS-Related%20MCP%20Revisions.pdf.
[5] See https://www.mass.gov/files/documents/2019/05/03/2019-04-24%20Proposed%20PFAS-Related%20MCP%20Revisions.pdf and https://www.mass.gov/files/documents/2016/08/te/bhfs.pdf.
[6] MassDEP Actions to Address PFAS (April 24, 2019). https://www.mass.gov/files/documents/2019/04/24/2019-04-23%20-%20PFAS%20Summaries%20-%20Devens%202%20-Locke.pdf.
[7] PFOA, PFOS, PFNA, PFHxS, and PFHpA (not PFDA).
[8] See https://www.lspa.org/index.php?option=com_lyftenbloggie&view=entry&year=2018&month=06&day=10&id=168%3Amassdep-finalizes-guidelines-for-five-pfas-in-drinking-water&Itemid=183.
[9] See https://www.mass.gov/files/documents/2018/06/11/pfas-ors-ucmr3-recs_0.pdf.
[10] See https://www.mass.gov/files/documents/2019/04/02/2019%20Documentation%20of%20Proposed%20Method%201%20Standards_0.pdf
[11] See https://www.mass.gov/lists/2019-proposed-mcp-revisions.
[12] See https://www.ewg.org/release/mapping-pfas-contamination-crisis-new-data-show-610-sites-43-states.
[13] See https://www.courthousenews.com/new-mexico-wants-lake-on-air-force-base-closed/.
[14] See http://nmpoliticalreport.com/2019/05/24/nm-officials-await-word-from-air-force-on-pfas-contamination/.
[15] See https://www.freep.com/story/news/local/michigan/2019/05/09/michigan-ag-nessel-seeks-expertise-toward-suing-pfas-manufacturers/1155519001/.
[16] See id. See also https://www.mlive.com/news/2019/05/michigan-attorney-general-seeking-legal-expertise-on-opioids-and-pfas-issue.html.
[17] See https://www.inquirer.com/news/pfas-water-contamination-bucks-montgomery-county-pfoa-pfos-dep-20190503.html.
[18] See https://www.seattletimes.com/seattle-news/environment/state-to-test-drinking-water-sites-for-pfas-contamination-linked-to-firefighting-foam/.
[19] See https://koaa.com/news/2019/06/03/firefighting-foam-ban-signed-by-governor/.
[20] See https://www.jdsupra.com/legalnews/washington-state-enacts-sweeping-law-to-77762/.
[21] Id.
[22] See https://www.epa.gov/pfas/draft-interim-recommendations-addressing-groundwater-contaminated-pfoa-and-pfos.
[23] See https://energycommerce.house.gov/committee-activity/hearings/hearing-on-protecting-americans-at-risk-of-pfas-contamination-exposure.
[24] https://www.epw.senate.gov/public/index.cfm/2019/5/examining-legislation-to-address-the-risks-associated-with-per-and-polyfluoroalkyl-substances-pfas.
[25] HR 535 and S. 638
[26] S. 950 and H.R. 1976
[27] S. 1473 and H.R. 2377
[28] S. 1507