As promised, here are the details and registration information for the Responsible Art Market initiative's inaugural US event on May 23, 2019 at Columbia University. The preliminary program is below (some sponsors still pending), sign up today today to attend (free)!
Thursday, May 23rd 2019
Columbia University, Jerome Greene Hall, Room 103
435 West 116th Street, New York, NY 10027
1:30 PM – 5:30 PM
The Responsible Art Market (RAM) Initiative is the first of its kind, non-profit, cross market initiative formed in Geneva, Switzerland in 2015. Its mission is to raise awareness amongst art businesses of risks faced by the art industry and to provide practical guidance and a platform for the sharing of best practices to address those risks.
After publishing two sets of practical guidelines and checklists and organizing three successful conferences in Geneva, Switzerland, the RAM Initiative is now coming to New York. Chaired by experienced art market journalist Sarah Douglas, this first U.S. edition of the RAM Conference will introduce the RAM Initiative to the U.S. art market and will allow art professionals from various backgrounds to exchange on two current topics: new regulatory developments and art transaction risk management.
1:30 PM Registration
2:00 PM Welcome & opening remarks
Sarah Douglas, ARTnews Editor in Chief
2:10 PM The Responsible Art Market Initiative
Justine Ferland, Art-Law Centre, University of Geneva, Switzerland
2:30 PM New Regulatory Developments in the US and Abroad: What Implications for the Art Market?
As governments and art businesses are increasing their efforts to combat money laundering and illicit trafficking of art and cultural property, the art market has to comply with an increasing amount of regulations and self-regulation intiatives. This panel will give an overview of the latest developments in the United States and abroad and discuss their practical implications for U.S.-based art businesses.
Chair: Nicholas O'Donnell, Sullivan, Boston
Jane Levine, Sotheby's
Birgit Kurtz, Gibbons P.C.
Rebecca Fine, Athena Art Finance Corp.
3:30 PM Coffee break
4:00 PM Art Transaction Risk Management: A Practical Overview
Due diligence forms an essential part of art transactions. Investigating and obtaining as much information as possible about the parties to the proposed transaction, the artwork and the transaction itself protects art businesses and help them manage their reputational and financial risks. This panel will examine the importance and challenges of art transaction risk management from different professional perspectives.
Chair: Justine Ferland, Art-Law Centre, University of Geneva
Megan Noh, Pryor Cashman & PAIAM
Suzanne Gyorgy, CitiBank
Linda Selvin, Appraisers Association of America
Jennifer Mass, Scientific Analysis of Fine Art, LLC
5:00 PM Interactive closing session with Sarah Douglas
Cocktail reception
With the support of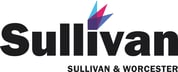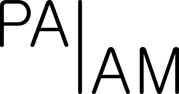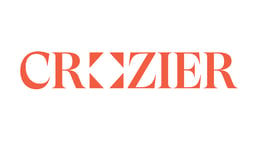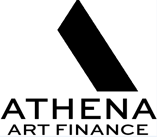 With the cooperation of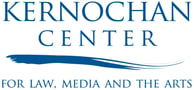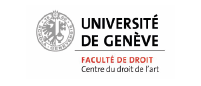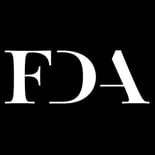 (Art Law Foundation Geneva)

Registration
Attendance is FREE but registration is mandatory. Please register for the event online by May 17, 2019 using the following link:
http://responsibleartmarket.org/event-registration/
You may not register at the venue.