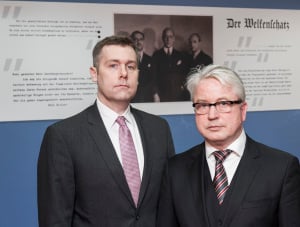 It has been almost two weeks since I filed my clients' claims for restitution of the Guelph Treasure (Welfenschatz).
Read More
Topics: Maria Altmann, Frankfurter Allgemeine Zeitung, National Socialists, Third Reich, artdaily.org, Reuters, United States Supreme Court, Guelph Treasure, Gestapo, Haaretz, Deutschlandradio. Deutsche Presse Agentur, Robin Young, the Guardian, The Art Newspaper, Foreign Sovereign Immunities Act, The Wall Street Journal, Deutsche Welle, Santa Fe, KRQE News 13, the Observer, Markus Stoetzel, Die Erle, Mel Urbach, Nazis, Advisory Commission, 3SAT, ZDF, Stiftung Preussischer Kulturbesitz, Washington DC, Hermann Goering, Private Wealth, Restitution, Sullivan & Worcester LLP, Here & Now, Gerald Stiebel, World War II, Foreign Sovereign Immunities, flight tax, Süddeutsche Zeitung, Adolf Hitler, United States District Court, The New York Times, Federal Republic of Germany, BBC News Europe, Alan Phillip, Welfenschatz, NPR, PrivateArtInvestor, ArtNet news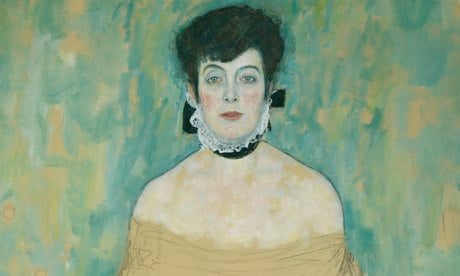 A recent loan to the National Gallery in London has grabbed headlines discussing the history of the painting, Portrait of Amalie Zuckerkandl, by Gustav Klimt, surrounding World War II and the persecution of Jews in Austria. Somewhat puzzlingly, the coverage has downplayed the fact that that very painting was already the subjective of an exhaustive proceeding in Austria that denied restitution, a decision reviewed and affirmed by the Austrian Supreme Court (though, apparently, also the subject of more recent requests for reconsideration). Should a claim for restitution or seizure be filed while the painting is outside Austria, in the UK or the US, it could have a troubling effect on respect for final judgments, as well as unintended consequences for restitution claimants who may find their judgments collaterally attacked elsewhere. As difficult as it may seem, the painting cannot be disturbed without putting a great deal more at risk.
Read More
Topics: Maria Altmann, Portrait of Adele Bloch-Bauer, Jonathan Jones, National Gallery London, the Guardian, Vita Künstler, Dr. Erich Führer, Beethoven Frieze, Belvedere, the United Nations Convention on the Recognition a, Jugendstil, Portrait of Amalie Zuckerkandl, Hermine Müller-Hofmann, Amalie Zuckerkandl, Restitution, Neue Galerie, World War II, Foreign Sovereign Immunities, Facing the Modern: The Portrait in Vienna in 1900, Kokoschka, Secession, Secession Museum, Austria, Ferdinand Bloch-Bauer, Fin de siècle, Gustav Klimt, Vienna, Anschluss, UNCITRAL