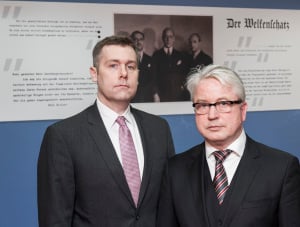 It has been almost two weeks since I filed my clients' claims for restitution of the Guelph Treasure (Welfenschatz).
Read More
Topics: Maria Altmann, Frankfurter Allgemeine Zeitung, National Socialists, Third Reich, artdaily.org, Reuters, United States Supreme Court, Guelph Treasure, Gestapo, Haaretz, Deutschlandradio. Deutsche Presse Agentur, Robin Young, the Guardian, The Art Newspaper, Foreign Sovereign Immunities Act, The Wall Street Journal, Deutsche Welle, Santa Fe, KRQE News 13, the Observer, Markus Stoetzel, Die Erle, Mel Urbach, Nazis, Advisory Commission, 3SAT, ZDF, Stiftung Preussischer Kulturbesitz, Washington DC, Hermann Goering, Private Wealth, Restitution, Sullivan & Worcester LLP, Here & Now, Gerald Stiebel, World War II, Foreign Sovereign Immunities, flight tax, Süddeutsche Zeitung, Adolf Hitler, United States District Court, The New York Times, Federal Republic of Germany, BBC News Europe, Alan Phillip, Welfenschatz, NPR, PrivateArtInvestor, ArtNet news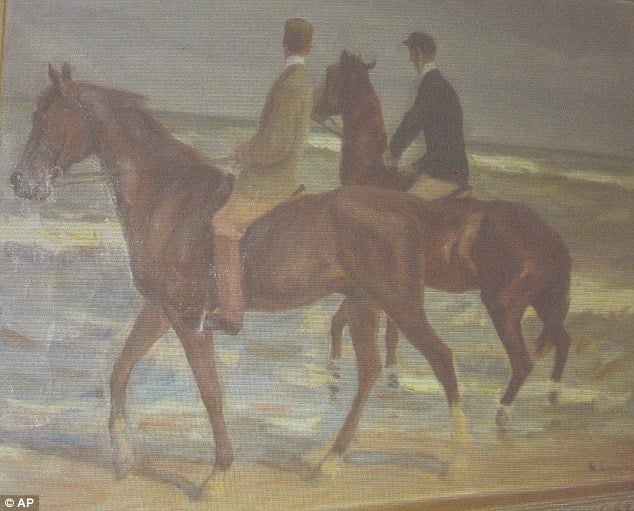 Eileen Kinsella at ArtNet news reported today that the Gurlitt Taskforce has recommended the restitution of the Max Liebermann painting Riders on the Beach (Reiter am Strand) to David Toren, a New York man who left Germany at age 14 in 1939. His great uncle David Friedmann lived in Breslau, the capital of Silesia (now part of Poland, known as Wrocław). The Nazis catalogued and seized Friedmann's art collection in 1939-40, and the Liebermann painting appears on those records. It was later found among those 1,280 objects seized from Gurlitt a little over two years ago when he aroused suspicion returning from Switzerland with a large amount of cash.
Read More
Topics: Breslau, Eileen Kinsella, Wrocław, Gurlitt Task Force, Max Liebermann, Silesia, Nazi-looted art, Gurlitt Collection, Entartete Kunst, Reiter am Strand, August Matteis, Restitution, David Toren, 28 U.S.C. § 1605(a)(2), World War II, Switzerland, degenerate art, Poland, Altmann v. Republic of Austria, Kunstmuseum Bern, www.lostart.de, Berner Zeitung, Riders on the Beach, David Friedmann, ArtNet news