The Responsible Art Market Initiative will hold its 7th Annual Conference on January 27, 2023 at artgénève at the Palexpo in Geneva, Switzerland. RAM has been holding this event annually in parallel to the art fair in Geneva, and it has become a must-attend conference for trends in market practices, standards, and risks. Registration is open through tomorrow, January 20, 2023, so don't miss out.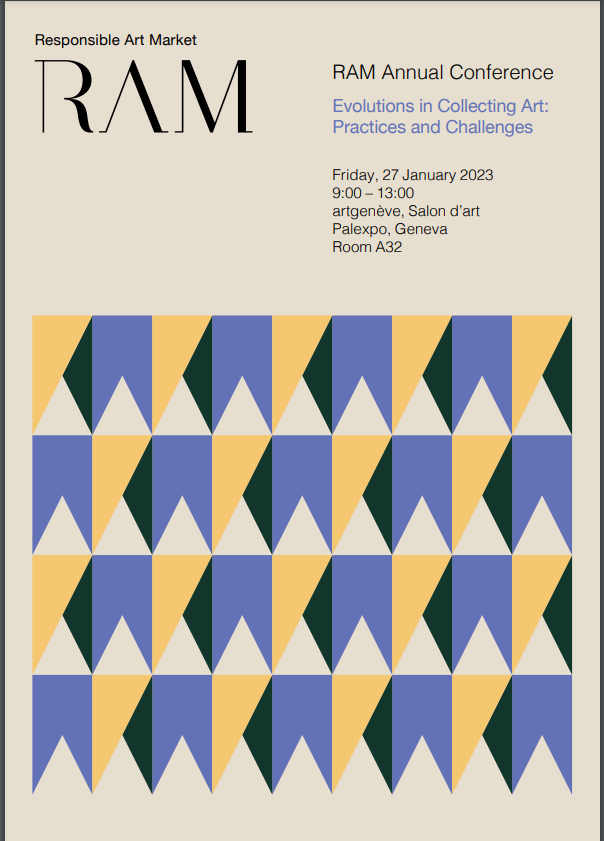 This year's conference (program here) lives up to the standards set by past events. The conference will feature two panels, and a keynote introduction that I will present on relationships between collectors, artists and galleries.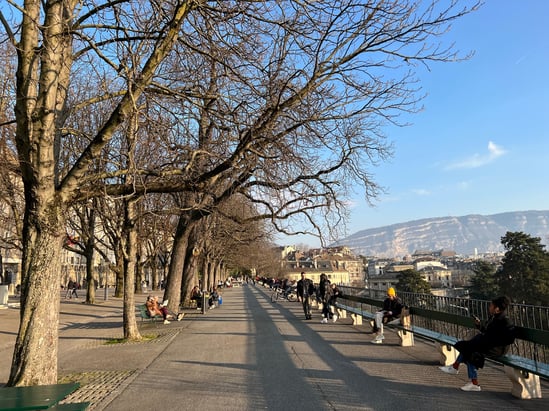 The first panel — Demystifying the Complexities of Art Collecting—will address the following: to the new or uninitiated, collecting art might appear daunting. From waiting lists to black lists, resale restrictions to buy back proposals. What are these unwritten codes of collecting and do they have a place? How is the role of the collector evolving and can this be a force for change? Just some of the topics our expert speakers will be demystifying in this panel discussion.
Panelists are Mathilde Heaton (Phillips, London), Piergiorgio Pepe (Ethics of Collecting and Quantum Ethics, Paris), Stefan von Bartha (Gallery von Bartha, Basel), Karim Noureldin (Artist, Lausanne), and Martin Wilson (Phillips, London)
The second panel is Collectors and Institutions: New Challenges in Philanthropy. Art philanthropy has existed across the ages, but as social norms evolve what new challenges do institutions and philanthropists face when organizing, funding and lending to public exhibitions? Are we at the dawn of a new ethics of philanthropy in art? This panel will feature Anne Laure Bandle (Art Law Foundation, Attorney at Law, Geneva), Adèle Aschehoug (Plateforme 10, Lausanne), Maria de Peverelli (Stonehage Fleming Art Management, London), Amir Shariat (Artist manager and curator, Vienna), and Richard Barnett (The National Gallery London, London)
I am proud to be a member of RAM's Advisory Committee and co-chair of its U.S. chapter in New York, because RAM has established itself as a source of practical information and discussion among art market participants and stakeholders. I am particularly pleased to open the conference. By plane, train, or automobile, see you in Geneva!