I am pleased to report on the outcome of a matter we announced in February. After a disagreement with the City of Palo Alto (California) about her sculpture Digital DNA, Sullivan & Worcester LLP client Adriana Varella has agreed to relocate the sculpture to the campus of Harvard Business School. The agreement is a positive outcome that ultimately did not require litigation, and a reminder of the importance of artists' rights under the Visual Artists Rights Act of 1990 ("VARA"). I was honored to be able to work with this incredible artist to preserve her importance sculpture and begin an exciting new chapter for her art.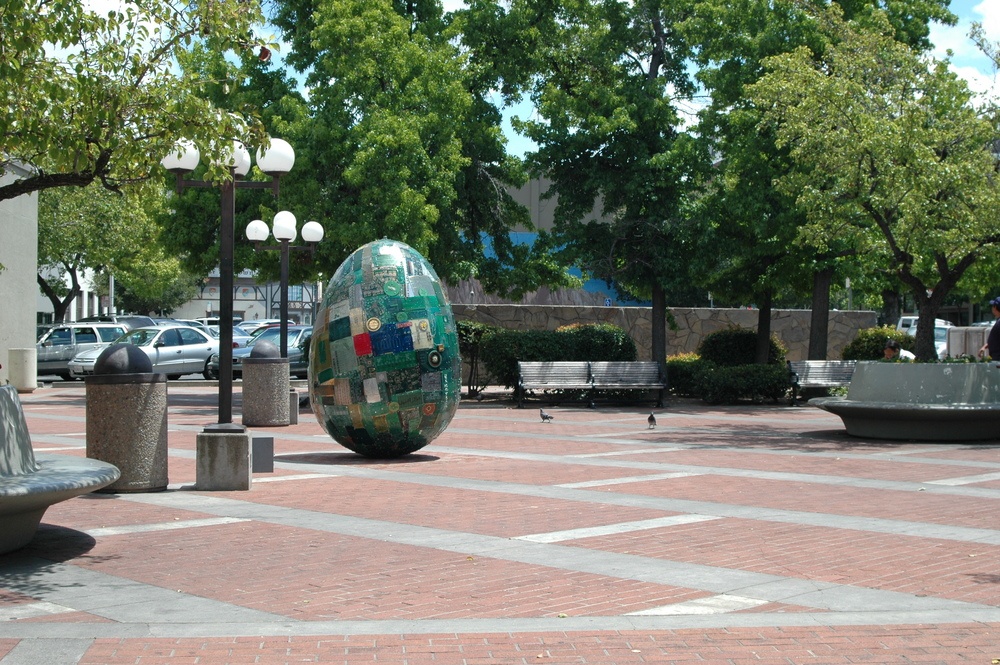 As we noted back in January, Digital DNA was commissioned in 2003 by the City of Palo Alto and addresses complicated themes of technology and public space in Silicon Valley. Since its installation it became a beloved landmark in Palo Alto, and a magnet for visitors and photographers alike.
The disagreement came when the city informed Varella in November 2017 that it had voted to deaccession Digital DNA from city ownership. This was upsetting to our client for both substantive and procedural reasons. Most importantly, Varella conceived of the work related to its location and the technology industry. Procedurally, she did not believe that the city had followed its rules for making a decision like that (which the city disputed).
I got involved and made a demand under VARA to the city. VARA contains two core provisions, the "right of attribution" and the "right of integrity." We argued that the latter is implicated by the City of Palo Alto's intention to remove Digital DNA because it violated Varella's right:
(A) to prevent any intentional distortion, mutilation, or other modification of that work which would be prejudicial to his or her honor or reputation, and any intentional distortion, mutilation, or modification of that work is a violation of that right, and
(B) to prevent any destruction of a work of recognized stature, and any intentional or grossly negligent destruction of that work is a violation of that right.
The city did not agree with our articulation of Varella's VARA rights, but most importantly agreed to forestall its scheduled removal of Digital DNA, after which its physical integrity might have been beyond repair.
The city's decision not to proceed in the face of our demand allowed Varella to engage with the ultimate (anonymous) buyer of Digital DNA, who in turn brokered a new home for the sculpture on the Harvard Business School campus. For Varella, this was an opportunity to imbue Digital DNA with new meaning. From its first home in Silicon Valley, Digital DNA will now add depth to the experience of future business leaders, and provide an opportunity for them to reflect on its themes as they head out into the work of industry and technology.
As Varella told the Boston Globe, "I'm really happy it's going to Harvard. I'm really." Digital DNA was safely removed from its Palo Alto location on June 21, 2018 and is back in Varella's studio for conservation and adaptation.
VARA is much debated and its interpretation often disputed, but it contains important rights (as the recent multi-million dollar verdict in the 5Pointz case confirms).
Stay tuned for announcements about when Digital DNA will be back on public view.